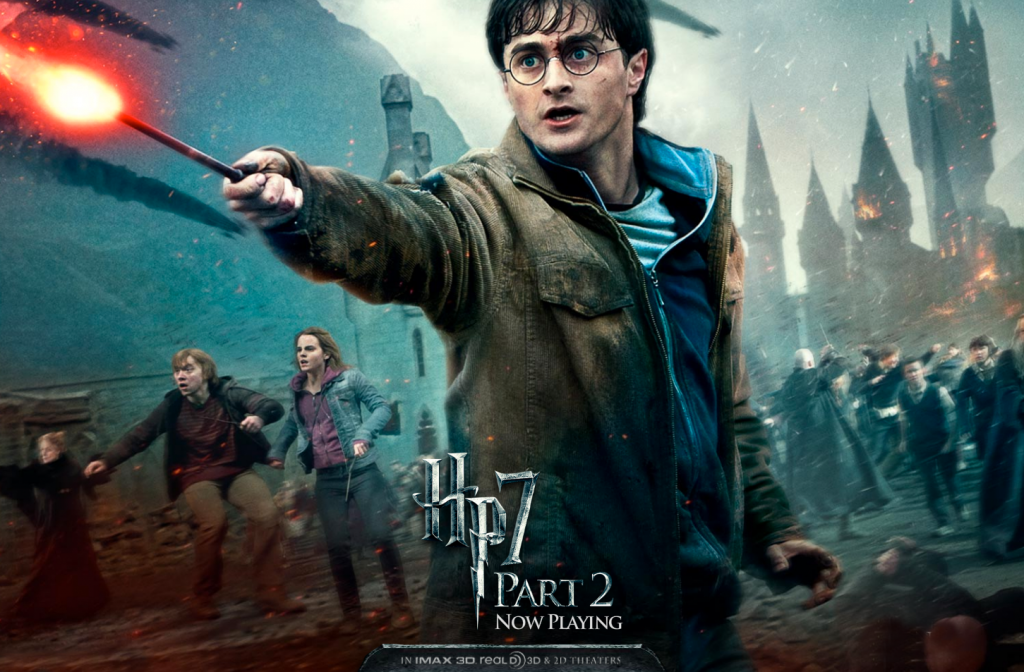 Well, here we are. It's finally time to bid The Boy Who Lived adieu.
Harry Potter and the Deathly Hallows Part Two is the thrilling conclusion of the Harry Potter film franchise. Harry Potter now continues to seek out and destroy the final pieces of Voldemort's soul, or the horcruxes. As he does, he hopes to put an end to this homicidal killer once and for all.
This movie is just as riveting as its predecessor, but in different ways. Unlike the previous movie, most of this sequel takes place inside Hogwarts. Being there, you can really see how the characters have matured. One of the biggest themes in the movie is how the entire cast seems to come back into play for one last Harry Potter experience, including Harry, Ron, and Hermione (Daniel Radcliffe, Rupert Grint, and Emma Watson respectively), as well as Neville Longbottom (Matthew Lewis), Luna Lovegood (Evanna Lynch), Severus Snape (Alan Rickman), Draco Malfoy (Tom Felton), and many more!
The movie continues right where the previous movie left off, with Harry and the gang pulling a heist to get a horcrux from a vault in Gringotts, the wizard bank. That having been said, it is not made to be friendly to newcomers. Come to think of it, why would a newcomer be watching the last part of the movie adaptation of the last book in the series? I'd say that anyone who wishes to view this film should have previously viewed the other seven, or at least read the books.
One of the things that gave me a small, cheeky grin was that on several occasions, moments passed that in the book were incredibly touching. They would have looked great on camera, but couldn't be used because they referenced a part of another book that a previous film had cut. Nonetheless, the movie was a fair retelling of the seventh book, and the perfect companion to its predecessor.
Much like the previous movie, this picture is much darker than the others, so small children may be discomforted. (Coming from me, that's a nice way of putting terrified.) But as always, it depends on the child.
Age Recommendation: The audience is supposed to age with the films, but I'd say that, here especially, some little kids may be crying while others may be grinning full on. It really is up to their maturity.
Final Verdict: 10/10. A fitting conclusion to the series.